Clinics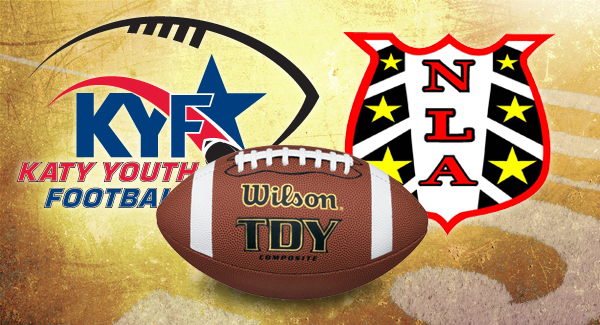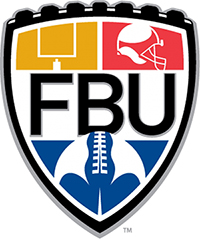 NLA is pleased to announce its partnership with FBU to bring more Katy area athletes to the FBU Eastbay All American games. The KYF® Youth Football Academy Camp hosted by KYF® & NLA will serve as a youth football pipeline for FBU to select top 5th and 6th grade players to compete and play in the FBU All American Games. These Eastbay All American Games serve as a direct feeder system to the Army All American Game played by high school seniors from all over America. FBU takes athletes every year from the Eastbay games and selects them for the one of the best showcase games in the country.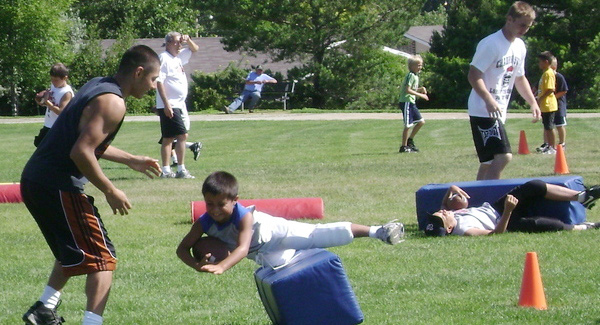 The first Football Academy Camp will be hosted by Katy Youth Football® League on July 11th, 12th & 13th for conditioning only, and then on July 18th, 19th & 20th for our full pads contact camp!
Location will be a competition stadium to be announced soon!
FBU has chosen NLA as a partner organization due to the number of NLA athletes who play in FBU games. They now want to see the talent that comes from NLA camps as early as 3rd grade! FBU will follow all NLA athletes through their careers in the youth leagues and even attend the games of those they see as potential players in their games. FBU will also conduct open house seminars at NLA to introduce the Katy community to the opportunities in FBU. No matter what league you play in, you need to come out and showcase your talent to FBU! The KYF® camp will be held at a Competition Stadium field this year and current NFL™ players will be in attendance for pictures, autogrpahs and will speak to all players about youth football.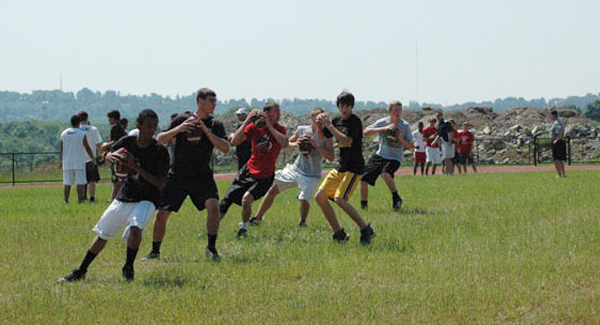 Our camp will encompass all positions on the field with NFL instruction from former NFL players and coaches. NLA coaches do not just stand around and watch. Our NFL position coaches get right in the middle of the action and teach the game step by step, position by position! NLA has a staff of teachers, not just coaches! As the saying goes, not all players are coaches and not all coaches are teachers. QB coach Mike Sims has over 35 years at coaching the QB position alone! A few of our coaches are former NFL players, Fred Weary,  Earl Cochran,  Bubba McDowell, and  former NFL QB coach Mike Sims, as well as coach Rey Silva, NLA founder.  Coach Rey has helped 102 KISD athletes earn college scholarships since 2001!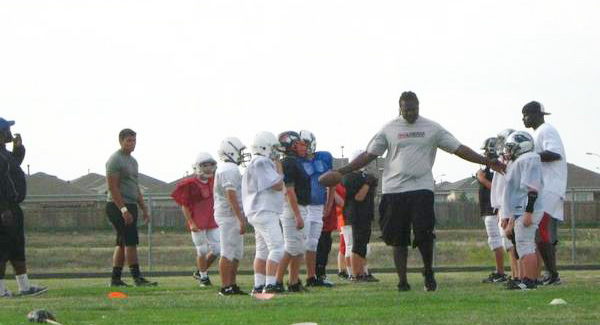 Let the Pros at NLA show you technique, keys, knowledge and confidence at your position.
At KYF® it is our mission to provide the most comprehensive sports science training methods available to all age levels. NLA is a great resource and partner to KYF®!
The KYF®/NLA Football Academy will focus on Heads Up Football℠ and Heads Up Tackling!
USA Football's Heads Up Tackling is a step-by-step protocol to teach the core principles of the skill, and sets a new standard in player safety. The program utilizes five fundamentals through a series of drills to reinforce proper tackling mechanics and teach players how to properly tackle, with a focus on reducing helmet contact.
We teach BREAKDOWN – BUZZ – HIT – SHOOT – RIP just as USA Football does!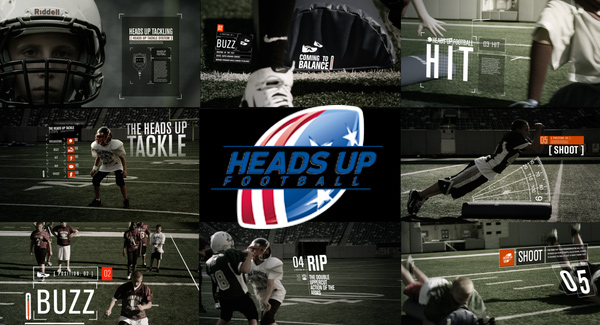 KYF® and Next Level Athletics
Home to Katy Youth Football®, Next Level Athletics (NLA) is a fun, safe and challenging football instruction organization for all ages. Next Level Athletics has been a staple in the Katy community since 2001. They have produced 96 collegiate athletes in that time frame and several of them began their careers in Katy Youth Football®!  KYF® is proud to have Next Level Athletics as our official player development partner and we look forward to a long and prosperous relationship with NLA. Next Level Athletics has partnered with KYF® on multiple conditioning, tackle position camps and other youth development activities since 2007, and we are proud to have them as a continued partner in 2014. Next Level Athletics has 8 former NFL players on staff as conditioning/position coaches that actually work directly with the boys. This gives each athlete a unique experience where they get to learn their position on the field from a Pro Player who actually played it.
Some of the reasons KYF® partners with NLA is because of their focus on Heads Up Football℠ drills, NFL teaching and 30 years' experience in football training and player development. The instruction each athlete will receive from the KYF®/NLA partnership will stay with them through the entire season, and help them evolve as athletes as they mature in life. Your athlete will be more prepared than they have ever been going into the season and play faster, smarter, quicker and with more knowledge.  The focus NLA places on the Heads Up Football™ tackling drills will teach your players the proper way to tackle, to help promote a better, safer game for our players!